About your business and you
Within the Aquilium Travel we have 3 brands, we use TProfile across all 3 of them: "AquiliumTravel, The Travel Directors and The Travel Managers". The system works well across our group as functionality is user friendly and allows us to deliver a personalised service by brand
Why did you decide to use TProfile?
We had been looking for a quotes system for more than 4 years. Everything that was in the market was not right for what we wanted. For example, the simple straight forward systems just didn't look right from a design perspective for a luxury brand whilst a system that looked right was too complex and not easy to use.
We decided to go with TProfile as the way it has been designed and built ensured it delivered for our salespeople – the team at the front end. This is key with any system, to get your teams to use and benefit from the investment you need to ensure that its "easy to use". The TProfile system is versatile, and our quotes are very professional. Being able to simplify quotes for the end consumer is critical. The way the quotes are designed makes them enticing (and jargon free) and easy to follow from a customer perspective.
How did you hear about TProfile?
One of our team had seen a TProfile quote and we decided to talk to the team at TProfile as it was just what we were looking for. The rest as they say is history. We have never looked back!
How did you find the onboarding and implementation process?
We were delighted from and end to end perspective with the team at TProfile. Right the way from the initial consultation call to onboarding and going live. They really took the time to understand our requirements and ensured our requirements were kept at the forefront of all discussions. The onboarding process is quick and easy to follow.
How's the service been since?
Simply great, we love the fact that the business hasn't stood still, they continue to evolve and keep us involved in discussions about developments. All systems can have limitations - TProfile value their partners and listen our feedback. If something isn't quite right, they work with us to ensure to deliver and make suggestions along the way. The "customer help portal" enables us to feedback and everything is tracked through tickets which enables two-way communication and real time updates.
What results have you seen since you started working TProfile?
We have seen an immediate growth in our customer engagement rates. The system itself is interactive and allows us to see real time feedback, in a digital age this is so critical to us as it allows us to react quickly. At a glance we have seen sales conversions of around 75% and above since we started using the system. In addition, we can use the quotes from a marketing perspective through our various channels including social media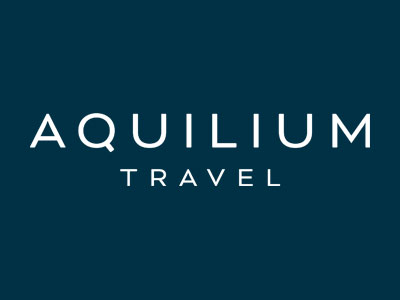 Aquilium Travel
Aquilium has brought a serious level of luxury to the TProfile portfolio. They are a fantastic business and a pleasure to work with. They strive for excellence across everything they do and have really maximised their usage of our platform.
Summary
View Website